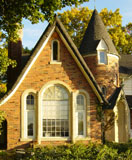 Pierian Press has published quality resources for nearly forty years. It emphasizes books and databases for use by patrons of academic, public, and school libraries.
Pierian Press is dedicated to empowering all persons, and providing insight, understanding, and information within a knowledge context.
Book publishing is focused on library literacy and critical reasoning skills. Please see the Library Orientation Series for further details.