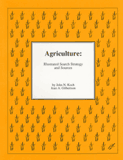 Use these illustrated, easy-to-follow, time-saving guides to teach students how to conduct library research.
The step-by-step formula is easy to follow as each guide works through a sample term paper.
For example, the History guide researches terrorism, the Sociology guide examines the causes of the 1965 Watts riot in Los Angeles, and the Psychology guide uses the effects of violence on the TV audience as its sample topic.
The step-by-step formula includes: choosing a topic; narrowing your topic; communication with the card catalog; finding the best parts of a book; evaluating books; locating government documents, special sources, and dictionaries; using other libraries; and collecting current information.
Additional information and helpful instructions are contained at the end of each volume -- including a Library Knowledge Quiz, Other Reference Sources, Guidelines for Proceeding, and many more helpful illustrations.
Table of Contents